NO FLUFF. NO "RAH-RAH". JUST ACTIONABLE CONTENT.
WHAT'S INCLUDED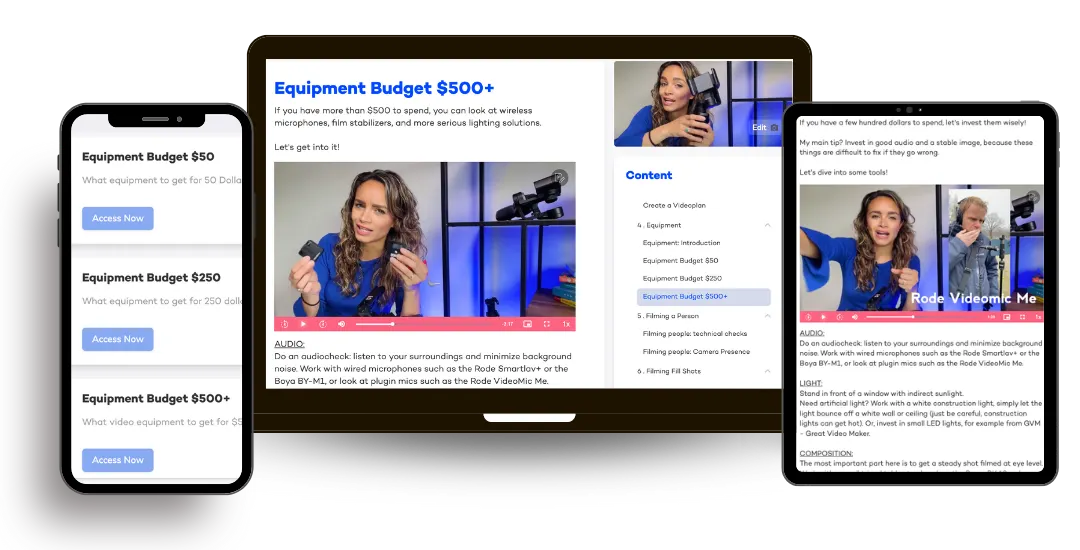 Best Smartphone Video Equipment
Stop scrolling and comparing tons of different tools. Pelpina has done the work for you!
What equipment will truly help you in creating your videos? Pelpina will take you through her favorite tools, equipment she's tested and uses every day: from microphones to tripods and smartphone holders, for different types of budgets.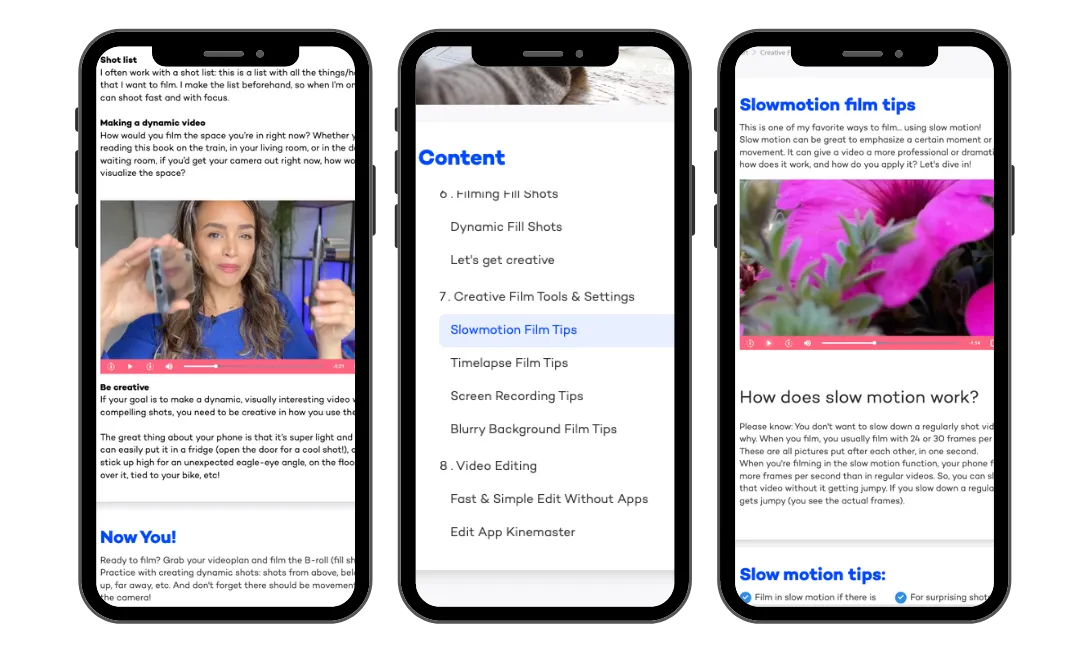 Creative Smartphone Filming Techniques
Take your filming to a whole new level by learning the basic principles of filming techniques - you can use on your phone. You don't need to have a degree in film or spend hours behind a camera in order to learn how to excite your viewers with these techniques. And Pelpina takes you several steps further, with tips on creating a blurry background, slowmotion, timelapses and smartphone screen recording!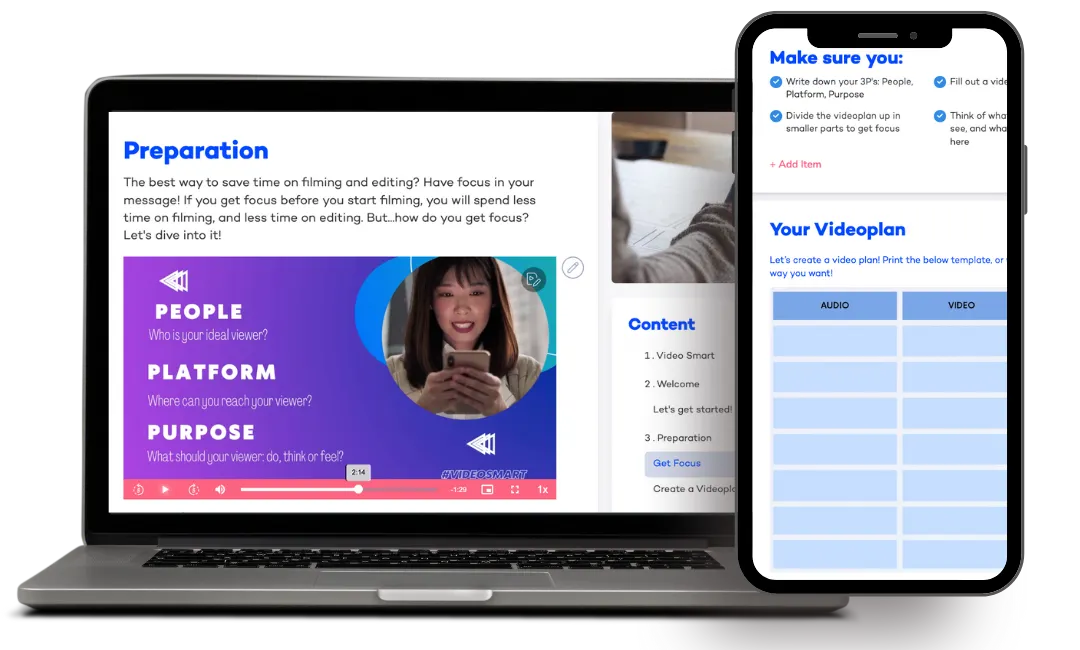 Create an effective re-usable video format
To make videos in an efficient way, you need to understand your viewers, and get focus in your message. After this module, you'll know how to get started in the video process. Use Pelpina's template, and you'll never again have to ask yourself "where do I start?" You will know how to turn an idea into an effective video for your business.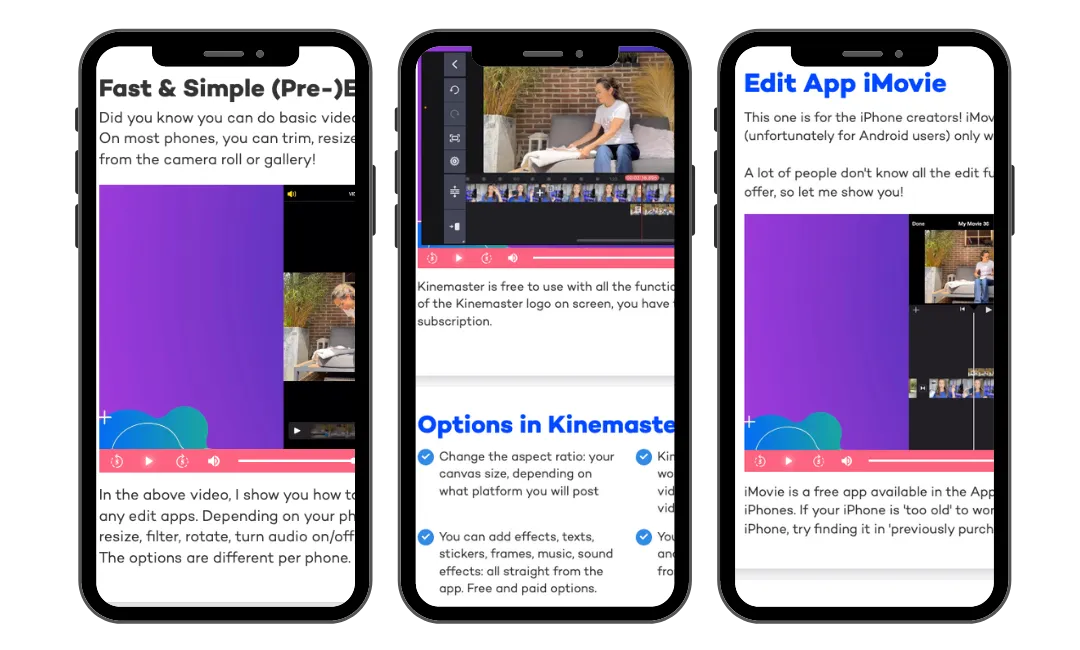 Edit your video in easy apps
Once you've learned how to interview/film people and create beautiful-looking shots, it's time to edit everything together! Pelpina shares her favorite video editing apps, shows you how to add clips together, trim or cut clips,
add music and other elements, and shows you how to edit in an efficient way - so you can get your videos done fast!